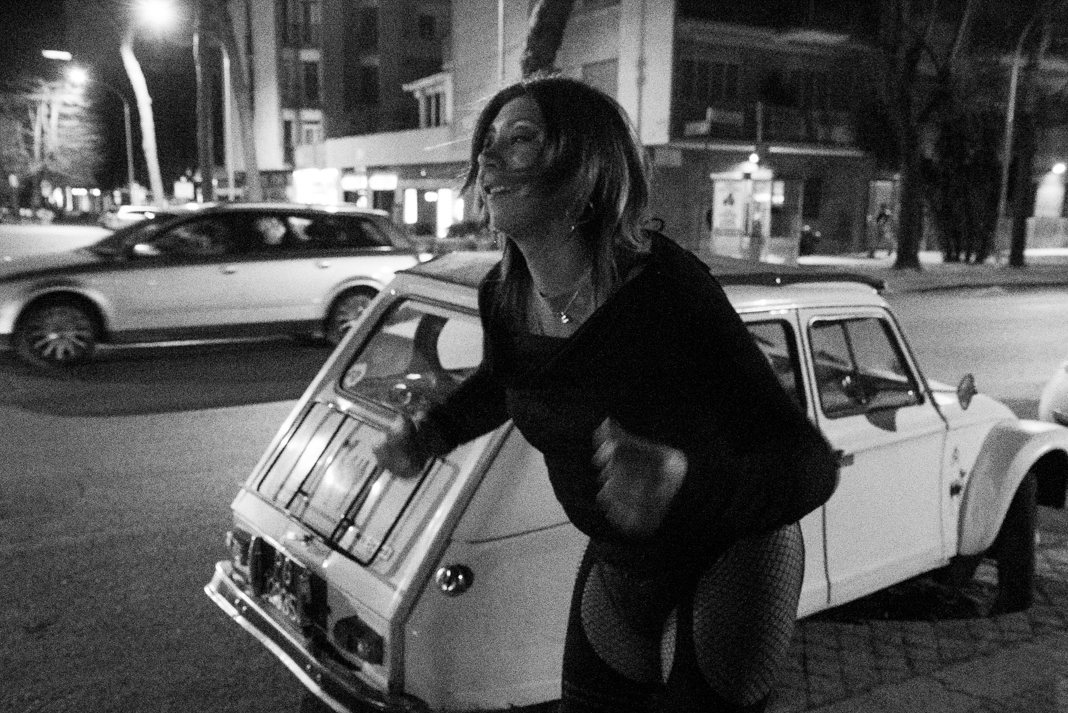 Finding Your Vision Roma - Workshop by Alex Webb & Rebecca Norris-Webb
2017
A true ode to the work and omnipotence of the Italian nation, the E.U.R. district in Rome is now a ministerial and business district, at least during the day... At dusk, workers desert fascist palaces and let evening workers take possession of the wide arteries, real urban highways.
Built from the mid-1930s, the E.U.R. (Esposizione Universale di Roma) was to be the architectural showcase of Italy and celebrate the 20th anniversary of Benito Mussolini's accession to power for the 1942 Universal Exhibition. Cancelled in 1939 following the beginning of the Second World War, it never took place.
Obsessed by this unique district, I set myself the idea of photographing it tirelessly and it was at a local market, one late afternoon in March 2017, that I met Marcela. She approached me; her intention seemed clear: to offer me a pass. Marcela is Argentinean and has been working as a prostitute since the age of 16. Until recently, her name was Marcelo.



Photographer: Jonathan Ortegat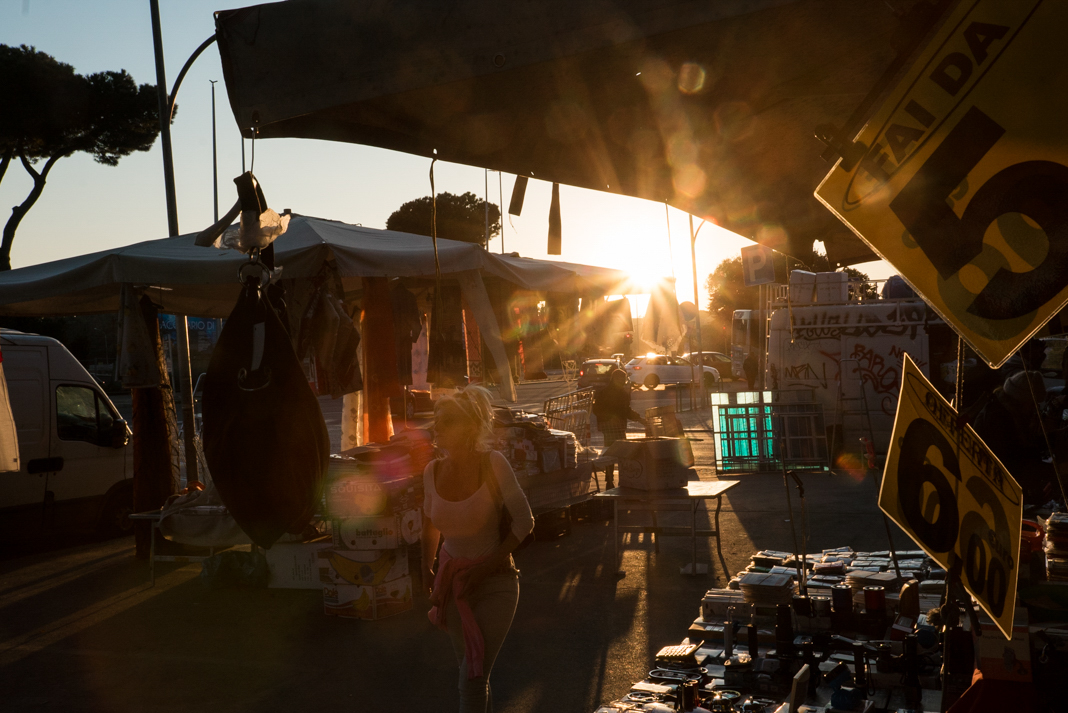 Finding Your Vision Roma - Workshop by Alex Webb & Rebecca Norris-Webb
2017
---
CHARADE MÉMORIELLE - Mon 1er est un coin tragique
2016
CHARADE MÉMORIELLE - Mon 2e est un autre coin tragique
2016
CHARADE MÉMORIELLE - Et mon tout est la définition de ce qui est mémoriel
2016
"A camera set in three places, three corners in the simplicity of their daily lives, where life passes by three times for half an hour. At the launch of Papier Machine n°4 - Coin, these three "blocks of life" were projected onto a corner built for the occasion, it paraded in front of our eyes, arousing the curiosity of the spectators and returning them to their memories and their knowledge of the history of Brussels. Or not..."

On Thursday 23 June 2016, the hosts of "Bruxelles m'habite" put us in the corner on Radio Panik with the Papier Machine team!

I presented my visual charade made in collaboration with Leslie Doumerc and Aurélien Merceron presented at the Labokube during the Machine Paper Launch N°4 - Le Grand N'importe Coin!




---
4 DIMANCHES À LA LIGNE - UNE RENCONTRE
2014
In February 2014, Coline Sauvand opened her exhibition entitled "Tram 81" at Tarasloft. For nearly 5 years, she has been sketching the users of this tram every day. Nearly 2000 sketches were exhibited in her moose notebooks or in enlargements.

Exhibition in the exhibition at the initiative of Coline, "4 Sundays on the line" offered artists from different horizons the opportunity to take the tram every Sunday in February and let their talents run free.

The short documentary film "Une rencontre" was born from this momentum and was made on a Sunday of that winter. He proposes to film chance encounters on the 81's journey, to get on the tram with a user, to get off with him when he leaves him and to go back up after a new encounter.

"A meeting" unveils my first meeting and was screened at Tarasloft on a Sunday in February 2014.




---
JOHN OHO - LA TRAVERSÉE
2015
Parallel artistic project from 2013 to 2016, I breathed during 3 years under the pseudonym of JOHN OHO. Exposing it here, I give it back everything it gave me (and much much more...)

"La traversée" is an inner journey, a quest for essence, a breach through the ephemeral...

The piece was first projected at the now closed and so loved "Tarasloft" in Brussels for the SEPT [O°] exhibition in 2014. Thanks Marco, the Hoto-Moto collective and the artists Rita Cuggia, Sacha Caloussis, Lionel Jusseret, Florette Gros, Charlotte Ortegat & Flore Bleibergt who made this exhibition.

Almost a year after, it came back to life within the MEDEX (Ephemeral Museum for Exil) for the Brussels Museum Night Fever 2015. Enriched with a text by the poets Kenny Ozier-Lafontaine & Daniele Manno, the voice of the artist Marine Pascal and the music of TGL, the piece has been shown in the heart of Brussels, in a open-air screening at the Galeries St-Hubert.

To Marco. With love



Director: Jonathan Ortegat
DOP: Jonathan Ortegat
Editor: Jonathan Ortegat
Text: Kenny Ozier-Lafontaine &
Daniele Manno
Soundtrack: TGL
Voice: Marine Pascal


JOHN OHO - A FEW SECONDS OF THE VIBRATION OF MYSELF
2013
Director: Jonathan Ortegat
DOP: Jonathan Ortegat
Editor: Jonathan Ortegat
Soundtrack: DRC Music
JOHN OHO - THIS IS NOT SWITZERLAND
2013
Surprising road trip filmed with my cell phone (which is not an IPhone!) in a doble decker bus.


Director: Jonathan Ortegat
DOP: Jonathan Ortegat
Editor: Jonathan Ortegat